
Help us understand the scope of your project / transformation

Assess and plan for your transformation and project management needs

Support your project and change management needs
MY PHILOSOPHY:
"Help us make your project a resounding success!"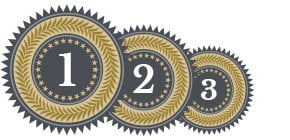 I'm a management consultant that specializes in change management and business transformations.
I've been working as a change management and business transformation professional for over 15 years. I specialize in IT/ERP change management for technology integrations to include (but not limited to) SAP, Salesforce.com, and Workday.
I also specialize in planning and managing change for other business transformation programs to include business process redesign, M&A integration, operating model/organization design, and outsourcing/shared services.
My key experience includes working as a management consultant at Accenture as part of their Talent & Organization Performance practice. I've also supported the creation of the People & Organizational Change practice at Carlisle & Gallagher Consulting Group (Top 10 Best Places to Work for in 2013 and 2014 by Consulting Magazine), as well as working in the Change Enablement practice at Appirio (Top 50 Start-Ups of 2012 by the Wall Street Journal).
In addition, I've worked as an internal consultant and manager at Fortune 500 companies to include National Grid and Anthem (Empire BlueCross BlueShield). As for my educational background, I graduated with a masters degree from Columbia University. I've also served as adjunct faculty and taught Management at New York University (NYU), as well as other universities/colleges.
SERVICES
Training and
Facilitation
Organizational
Development
Business
Process
Analysis
WHAT OUR CLIENTS ARE SAYING:
Jeff Bonar, Ph.D

Deepak is a huge asset to any organization that has the privilege to work with him.



 



 



 



 



He is skilled at what he does, easy going to work with, and a morale booster for a team. Deepak is a great organizer. He brings careful analysis, thoughtful questions, and the ability to sum up a lot of detail into the most salient and critical issues. He hits the ground running, gets into the project quickly and deeply, making sure that all the pieces are pulled together effectively.

Sean Calhoun

Deepak is not opposed to rolling up his sleeves to grind through a project management plan



 



 



 



 



Deepak consistently demonstrated a strong work ethic, a drive to meet deadlines, an ease with and effectiveness in his communication, and a dedication to project success. Deepak is an intelligent colleague who is open minded to listening to new ideas and quickly grasps complex concepts. He is skilled at distilling information to only what is most pertinent and is capable at presenting to a wide variety of audiences.

Bruno Scap

A true expert in change management



 



 



 



 



Deepak and I have worked together on a number of projects. He's an exceptional professional that I find to be trustworthy, responsible, and accountable. Deepak's knowledge and experience enables him to consistently create and deliver high-quality results in a predictable way. Deepak also thrives in a constantly evolving business environment, and will help your organization create a competitive advantage by adapting to change due to new technology.

Nereida (Neddy) Perez

I was truly impressed with Deepak's ability to understand our needs so quickly



 



 



 



 



I had the pleasure of working with and mentoring Deepak for almost two years at National Grid. He was responsible for many of the organization design and change initiatives during my time there. I remember having one (and only one) conversation about better promoting the Inclusion & Diversity (I&D) initiatives there. The next day he came in with a presentation that called out the strengths and challenges of our programs, and how we can better drive our I&D initiatives by providing an approach to socialize our Employer of Choice programs more effectively. I was truly impressed with Deepak's ability to understand our needs so quickly, and come up with a plan to mitigate these challenges.

Gordon Adelsberg

Experience. Knowledge. Perspective.



 



 



 



 



When I'm struggling with a client issue, I know I can go to Deepak and get keen insight, as well as practical advice. Deepak is an expert in transforming businesses. From our many conversations on building businesses – and also the Fireside Chats he hosts - I've found he's one of the few people who understand both the internal and external implications of change and transformation initiatives. If you're struggling with planning or managing a change in your organization, Deepak is your man.
REQUEST A FREE CONSULTATION
Fill out the form below to receive a free and confidential initial consultation.